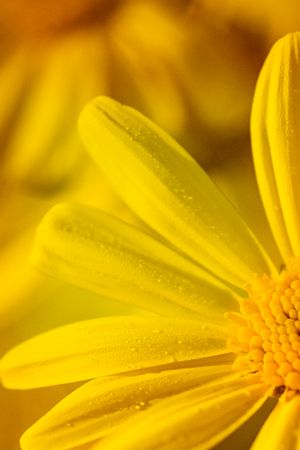 Reviews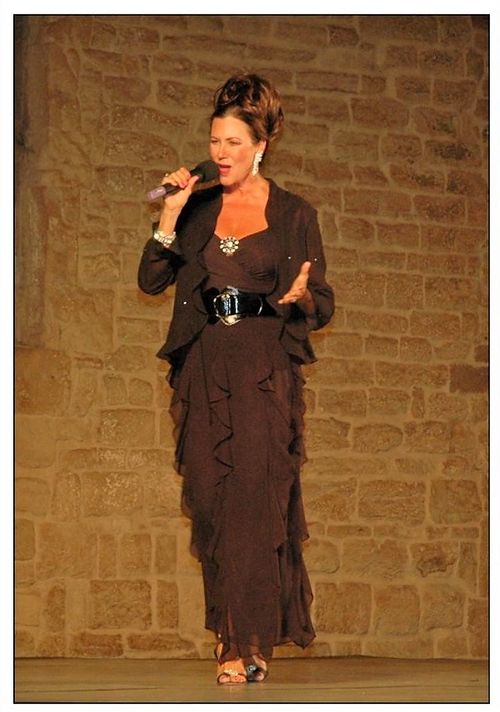 My Favorite Review!
We've had a particularly cold, dark spring and today was another one to add to the long list of days when one doesn't want to be outside.  Not to worry, though, since I have a library full of books to read…. and, at last count, about 17,000 digital tracks to listen to.   
No listening session is complete without a few TRISH HATLEY tracks …but today was different.  In the midst of one of your songs, I stopped what I was doing and asked myself, What is it about Trish's voice that I find so exquisite and enchanting, so stunning and superb, so delovely and delightful, and so ravishing and refined. 
There were lots of possible answers…but, for the moment, I settled on a list (called The 5 T's) that Oscar Peterson created when he was asked for the qualities he considered requirements for extraordinary pianists.  That list included TOUCH, TIME, TONE, TECHNIQUE and TASTE.  When I thought about it, all of those things apply to vocalists, too.  (Even "touch" is relevant…for the way in which you "touch" a note)  All the others you have in abundance.  If I might add one that always comes to mind every time I hear you sing…it would be PITCH because you're ALWAYS right on the money …not a half-tone flat…or a quarter-tone sharp…but RIGHT ON! 
You are one of the greatest female vocalists of our time, Trish, a giant who deserves greater recognition, and I will be forever grateful for the great body of work you have recorded. 
And that's the way it is (as Walter Cronkite used to say) on this May 26th…..           Kurt Kolstad   May 2020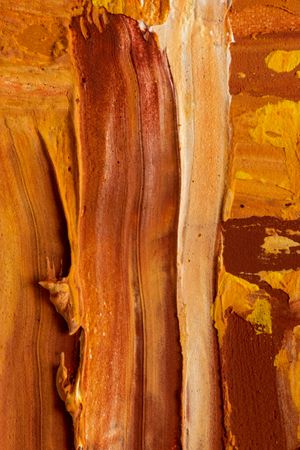 REVIEWS
Paul Richards, Program Director | WHLI Radio, New York City 
The album by Trish Hatley called "I Remember – 2nd Set" may very well end up being the album of the year in our opinion. I know it's still early to make a statement like that, but we know a winner when we hear one. We've been at this game a long, long time. It is so rare that you come across an album containing 15 tracks and wind up adding 11 of them to your station's playlist. I mean it just doesn't happen. Well, it happened this time. Trish's vocals are spot on. She's pitch-perfect and the sheer sound of her voice hooks you from the very outset. Great song selection and the arrangements and orchestrations on this thing should be the standard-bearer for all to follow. It is relentlessly and ridiculously good from beginning to end. We sound better for playing this record. The audience response has been so very positive. The phones light up when it comes time to give away a copy on the air. Trish and her team have definitely raised the bar with this one. Great work everyone.
 Scott Yanow – Jazz Historian and Journalist 
Trish Hatley, who is based in Washington State and sometimes performs in Palm Springs, is a superior standards singer. "I Remember – Second Set" (which logically follows the slightly earlier First Set) is no-nonsense swinging jazz. Ms. Hatley's voice is attractive, she has a wide range and she perfectly hits every note she aims for. While some of the 16 performances hint in spots of Ella Fitzgerald and Anita O'Day, the singer has her own distinctive voice and swinging style. With arrangements provided mostly by Darin Clendenin, fine horn solos from flugelhornist Paul Mazzio, trombonist Dan Marcus and tenor saxophonist John Anderson, and excellent support from the rhythm section, Trish Hatley swings her way through such numbers as "It don't mean a thing", "Four Brothers", "A Sleeping Bee" and "Thou Swell". She also fares well on occasional ballads including her own "I Don't Want to Hurt You" and even takes an effective whistling solo. I Remember – Second Set serves as an excellent introduction to the very talented singer and is available from trishhatley.com.
 René Dussen | Founder/President of the Great American Songbook Radio Station, Netherlands/Europe 
Vocal Jazz and/or Great American Songbook [GAS] music is a 'niche segment' in today's music business. However, it is the cradle of practically all the genres there is. One significant aspect of GAS music is that the singers and their music- and lyrics writers are not the same persons. Hundreds of GAS song have thousands of different types of versions and tempos. So as a singer it's not very easy to be conspicuous with your particular rendition. But Trish Hatley does for sure. She has a remarkable vocal range and recognizable own tone but that's not essential.  She explores the unique qualities of her voice and personalizes the standards in unusual tempos. The crafty arrangements of her 'Kiss Of Jazz' recordings helps you to accept a ballad done in a higher tempo as usual and makes them fit perfectly into our radio station format.  So to me the benefits are twofold; we are able to promote a 'new voice' and Trish Hatley gets the worldwide promotion she really deserves. 
Robert Nicisoa Review | Music Man Blog 
Trish Hatley has just released her 8th CD, "I Remember - 2nd Set" and it's outstanding!  Trish tours and divides her time between Seattle, Washington, and Palm Springs, CA.  Trish is an accomplished and polished singer with a golden voice.  She also has a wonderful stage presence.  For new CD continues her personal exploration of great songs out of the "Great American Songbook" and we get to hear the wonderful results.  There are 16 cuts on this CD including one that Trish wrote, "I Don't Want To Hurt You".  Trish covers songs from the greatest American composers including George & Ira Gershwin, Richard Rodgers, Lorenz Hart, Harold Arlen and Duke Ellington.  These great songs are perfectly fitted to Trish's style and her understanding and mastery of lyrics.  She sings songs that were written years ago but her approach breathes new life and sparkle into all of them! 
Ken Borgers | Program Director, Los Angeles Jazz Institute   Jazzknob.org 
The new CD just arrived.  Wow; it's gorgeous. She has perhaps the finest instrument on the scene today, and the arrangements are terrific. I'm adding it to the station this afternoon.  Listening to Four Brothers as I write this. SWINGS! 
Frank B. Foster | saxophonist/arranger/conductor, Count Basie Orchestra 
Trish Hatley's CD "I Remember", all 12 cuts are delightful listening and Ms. Hatley is well gifted with a beautiful voice, to my way of thinking, her diction and enunciation are excellent and she is truly of high professional caliber. Hatley's keen harmonic sense is highly apparent. I admire her ability to play around with melodies and in this connection her intonation is right on target. Her rendition of my "Shiny Stockings" is quite enjoyable in all these respects. I must say Bravo Baby! 
I REMEMBER - 2nd SET
Mark Sudock | Metromedia Radio, The Sinatra Songbook  
The mark of a great artist is his or her desire to grow, to become more and to bring an acquired sense of wisdom to each new project. This is Trish Hatley today. Her latest is "I Remember – 2nd Set" from Kiss of Jazz Records. The hour program is a mix of standards that include "Thou Swell", "Why Don't You Do Right" and "It Don't Mean a Thing", Hatley's original work "I Don't Want to Hurt You" and worthy yet less familiar titles such as "An Occasional Man" and "Shadow Waltz". 
The inclination is to alter tempos and attitudes associated with familiar material. "Beyond the Sea" is, for instance, distinguished from the classic Bobby Darin brassy read by Hatley's breezy, lay-back approach, which, by the way, suits the tune. Completely refreshing. "I'm Glad There is You" is a delightful surprise as well. The unique tempo employed renders the title more vital, more flush with life than earlier interpretations. The iconic and contemplative "Smile" is handed a nice makeover, courtesy of Trish's outlook on the material and the outstanding flugelhorn work of Paul Mazzio. Mr. Chaplin, would, I believe, approve. 
The tour concludes with a fifty-two second version of "That's All". This abbreviated salutation from Trish is likely intended to thanks us for listening. No such thanks is necessary. Upon listening to "I Remember – 2nd Set" I suspect you will join me thanking Trish Hatley and company for an intelligent and wholly entertaining program. 
Marc Myers |  jazzwax.com 
Trish Hatley is a singer who understands how to make standards her own without distorting the melody or the songwriter's original intent. In many ways, she's a throwback to the great club singers of the late 1950s. On I Remember, released last year, Hatley takes on 12 American Songbook and jazz standards. Generally, I shun such efforts by singers because so many sound the same. But in this case, Hatley brings a knowing understanding to each one, elegantly updating songs like Young and Foolish, Shiny Stockings and Mountain Greenery. Dig what she does with Tangerine—giving the tune just enough pep without being overbearing. There's a warm maturity in Hatley's voice, and her vibrato and phrasing throughout are top-notch. The arrangements by Hatley's pianist Darin Clendenin provide the tenet behind Hartley with a rich, supportive sound. Hats off to reader Kurt Kolstad for turning me on to Hatley and this album. 
Seattle Examiner 
Trish Hatley stays true to jazz classics in 'I Remember' 
January 16, 2010 Jazz Music Examiner  | Carol Banks Weber 
A classic is a classic for a good reason. Leave them alone and don't try to Mariah Carey them into submission. Don't use them for your Verizon commercials. Don't adulterate them into a rap R&B rip-off. And please don't American Idolize them. 
Bellingham, WA's Trish Hatley treats her jazz standards right in "I Remember." She's gathered some of the best Pacific Northwest musicians she can find – Darin Clendenin on piano, Ken French-drums, Larry Holloway-bass, Jack Klitzman-baritone sax, Dan Marcus-trombone, Paul Mazzio-flugelhorn, John Anderson-tenor sax, Jeff Busch-percussion, Dave Peterson-guitar – to put out a CD that's very faithful to the original, and oft-recreated jazz tunes. 
Hatley's voice is perfection, deep, rich, and as legit an instrument as those she generously lets shine in the spotlight for as long as they want. All too often, the novice-headed singer comes aboard thinking she can take over and vocalize over the musicians' individual and collaborative jams. 
But not Hatley. She knows when to sing and when to step back and let the piano do the singing, or the duo of percussion and bass. If anything, I'd have liked to hear more of her own vocal interpretation instead of strictly following the light and bouncy notes exactly as written by some of the greats, like the 1924 George and Ira Gershwin classic, "Fascinatin' Rhythm," best and first known from the Fred Astaire Broadway musical, "Lady Be Good." 
"Fascinatin' Rhythm" tends to be one of those songs that grates on my nerves in general, because it's been overplayed by all the self-professed but amateur jazz singers from the audience trying to sit in and live out their non-existent glory days. ("Fever" and "Bye Bye Blackbird" also comes tragically to mind.) However, in the hands of Hatley and her arranger on this piece – pianist Darin Clendenin (he arranged almost all of the music) – "Fascinatin' Rhythm" is absolutely fascinating, fresh and new, without any hasty, misguided and disrespectful revisions in the aim of relevance to today's pop and pap, or, god forbid, Muzak fusion. 
The introduction is a fast-paced, funky and cool jam of heavy percussion, followed by piano, until finally the familiar strains of the melody come on when Hatley starts with the title in her lyrics. This jamming, keyed-up intro plays throughout the melodic strains, with fancy but not overdone flourishes. 
Speaking of flourishes, just to show you that Hatley's CD remains true to the classics, in Frank Foster's "Shiny Stockings," there's that Count Basie piano flourish at the end. No comment, ha ha. Hey, I may know my way between a Basie and a Basia, but I'm still a whippersnapper here. 
Personally, I tend to favor songs that register in minor-and-dark-sounding keys ("Don't Explain," "Cry Me A River," "Body And Soul" are outstanding in this regard). They sound more dramatic, serious, poignant, and even romantic, which appeals to my tragedy-junkie soul. 
So, the 1950s nostalgia of Albert Hague and Arnold B. Horwitt's "Young & Foolish," from the musical "Plain and Fancy," really hits me hard. I'm reminded of my grandparents, great-aunt, in-laws, father—who've all long since passed on and all really loved songs like this, would play them often and sing along with a starry, lost look in their eyes. 
The lyrics of "Young & Foolish" retraced their own historical pasts, through the world wars, the Depression, love and loss and timeless innocence through a rosy glow that makes me cry a little. "Now we wonder | What were we dreamin' of | Smiling in the sunlight | Laughing in the rain | I wish that we were young and foolish again…" This is when the band should remain true, and does so eloquently on the "I Remember" CD. Such a short song, but filled with such aged wisdom and youthful carelessness. The choice to feature the piano in all its simple, yet lush glory is the right one. 
If you want to visit a jazz club the rest of the texting, Twittering world machine has forgotten, with an intimate atmosphere and players who play with a restrained but commanding touch, while they respect the music and the lyrics, and the cadences that say so much with so little, come into Trish Hatley's "I Remember." You won't be disappointed. 
And go hug your grandmother for me. 
TRISH HATLEY: I REMEMBER 
Joseph Lang  | Jersey Jazz, April 2010 
The Great American Songbook is being well served throughout this fine country because there are performers who love this music, and are determined to make it survive. TRISH HATLEY is doing just that in out Pacific Northwest. Based in Washington State, she performs as a solo vocalist, and with the hip trio Trish, Hans & Phil. This is a lady who can swing like mad, but also has the ability to caress a ballad with the best of them. To sample her talent, one needs only to grab a copy of I Remember (Kiss of Jazz), sit back, and listen to her way with the twelve tunes that she has selected to sing with her superb taste and musicality. When she sings a ballad like "Young and Foolish," "Don't Explain" or "Sophisticated Lady," Hatley gets right to the heart of the lyric. Give her the rhythmic challenge of "Fascinatin' Rhythm" or "Shiny Stockings," and she simply nails them. Hatley is ably assisted throughout by pianist Darin Clendenin, bassist Larry Holloway and drummer Ken French with occasional contributions from John Anderson on tenor sax, Paul Mazzio on flugelhorn, Dan Marcus on trombone, Jack Klitzman on baritone sax, Dave Peterson on guitar and Jeff Busch on percussion. If you dig good tunes and superior vocalizing, then I Remember is for you. Get it and you will remember Trish Hatley. (www.trishhatley.com) 
NW Jazz Profile | THE MIX | WASHINGTON | Artist Spotlight: Trish Hatley | December 2007 
David Keys: I just want to say that I really like your new record, "On The Quiet Side." 
Trish Hatley: Thank you. We worked a long time on it and I'm really proud of it. 
 
TRISH HATLEY CD: ON THE QUIET SIDE 
Edward Blanco | CD Reviews: Trish Hatley, "On The Quiet Side" 
Wednesday, December 26, 2007  
Part of an eclectic threesome group called Trish, Hans & Phil, for over fifteen years, vocalist Trish Hatley has been delivering swinging interpretations of the great American Songbook in the Northwest part of the country. A beautiful songbird from Anacortes, Washington, Hatley goes it alone here recording soft romantic standards with a delightful album of gentle jazz with "On The Quiet Side." With the assistance of producer John Caper, Jr., who gave birth to the concept, and keyboardist Darin Clendenin, this project came to be assembling a musical ensemble of ten players and a light string section to complete the background for one beautiful album of love songs. 
I was immediately taken by perhaps the best rendition ever of Sergio Mendes's classic "So Many Stars." Sung to the heart by Hatley, no one else has ever come close to Lani Hall's original on the "Look Around" album from Brasil 66. Possessing the voice of angel, Hatley's singing throughout provides the perfect texture in interpreting beautiful romantic loves songs with a jazzy twist. 
Ivan Lins's "I'm Not Alone" is just another winner among many on this disc as Hatley captures the emotions of his beautiful lyrics with grace. Billy Strayhorn's "Lush Life" never sounded so sweet under this lady's mesmerizing style accompanied quite well by Clendenin warm play. All is not softly taken though as she delivers a Brazilian slanted rendition of Dave Frishberg's "Zanzibar" complete with nice instrumentals provided by the strings. 
Hatley provides emotional versions of wonderful love songs like "You Don't Know Me," and "Where Do You Start?" and finishes off an enchanting album with Lins's "Love Dance," and the Brandt/Haymes standard, "That's All." 
For those who may not be familiar with Trish Hatley, I encourage you to sit back, relax, turn on "On The Quiet Side," turn up the volume and listen to a lovely voice and a jewel of an album. Well done Trish! I can hardly wait for your next release. 
 Phil Stout | MUSIC CHOICE
If you've only heard the swinging side of Trish Hatley (Trish, Hans & Phil), this CD represents the vocalist at her romantic best. Simply put, these are love songs. Listen, and you'll understand why Trish Hatley is a singer who deserves our new-found attention. She possesses not only a great voice, but the ability to take lyrics you've heard dozens of times and make a song sound new again. No doubt about it, that's a rare and wonderful talent. And Trish Hatley's has it! 
 
Steve Sample, Professor Emeritus | School Of Music, University of Alabama
It has been said that marriages are made in heaven. I want to announce a wedding made in the state of Washington. When you put vocalist Trish Hatley of Anacortes together with pianist Darin Clendenin of Seattle, you have a marriage of musical talents that is heavenly. When Trish sings, it is as if she were singing to you and you alone. Her style, phrasings and interpretations bring out every possible intimacy and nuance contained in each song. All of this is then complemented by her impeccable intonation. Every note is a pearl. 
It is obvious that Trish and Darin have been collaborating for a long time, as his arrangements and accompanying are a perfect match to her every musical utterance. His harmonic choices are a joy to those of us who like rich chordal structures, and he never disappoints with his ever varying accompanying textures. With his rhythmic, melodic and harmonic language, he gives his piano all of the dynamic ranges and sounds of a full orchestra. 
So this is album is, indeed, a musical marriage made in heaven! 
Phil Kelly, composer /arranger /producer | NW Prevailing Winds  | SW Santa Ana Winds | Origin Records 
There definitely must be something in the water up here in the Pacific Northwest that aids in breeding outstanding female jazz singers because we do have quite a number of them. Close to the top of the list has got to be Trish Hatley by any standards you choose (no pun intended). Aside from the technical aspects of possessing a wonderful vocal instrument, great control of her entire range, and singing with consistently laser guided intonation, Trish's ability to get inside the emotional core of everything she sings without resorting to pathetic obvious musical tricks is definitely a God given gift. This is really evident to me on the great Johnny Mandel song "Where Do You Start" and Michel Legrand's "You Must Believe In Spring". "I Get Along Without You Very Well" is set in a poignant duet with pianist Darin Clendenin. 
Billy Strayhorn's "Lush Life" is an all time standard that many singers attempt, but few succeed in not crashing and burning while trying. However, Trish knocks this one out of the park! Every song included here is a pearl, but Ivan Lins' "Love Dance" is one of my personal favorites of the past 20 years and Trish's reading of it is flawless. 
Being an arranger /producer myself, I must give a tip of the hat to the excellent production values on display all through the CD. Darin Clendenin contributes several sensitive and uncluttered string backgrounds in addition to his excellent pianistic work, and John Caper Jr. and Larry Holloway both keep a finely tuned hand (or ear) to the details. Finally, David Lange contributes his crystalline recording and mixing expertise to the project (as he always does!). 
For lovers of vocal jazz, this CD has gotta be on the "must buy" list! 
TRISH, HANS AND PHIL 
David Finkle | BACKSTAGE.COM | September 14, 2007 
The voices of Seattle visitors Trish, Hans, and Phil are a perfect blend. When the three harmonize, the sounds they make are enough to soothe the savage breast in just about anyone. So why at the Metropolitan Room a week or so ago did the trio open with a Vegas lounge version of "The Way You Look Tonight" (Dorothy Fields-Jerome Kern)? Maybe they wanted to establish Trish Hatley as the lead singer. She does have a clarion voice made to nail standards. 
In quick time, though, they may have lulled their audience - those, that is, who didn't already know who they are - into thinking nothing special was about to happen. But before you could say "watch out," they segued into a three-part arrangement of "Tuxedo Junction" (music by Erskine Hawkins, William Johnson, and Julian Dash; lyric by Buddy Feyne), and the air was suddenly charged with promise. That promise was fulfilled with the Beatles songs to which the triumvirate gave unexpectedly fresh settings. The first they rejiggered was "Got to Get You Into My Life" (John Lennon-Paul McCartney), which turned into only an appetizer for their later "Eleanor Rigby" (also Lennon-McCartney). For that one Hans Brehmer, the group's adventurous arranger, did plenty of chord ruminating in the bass clef. 
The way the three look is a significant part of their appeal. Trish is tall, striking, her long hair definitely alluring. Goateed Hans has an amusing lean face - also a quick wit, which he showed off on words added to Cole Porter's "You'd Be So Nice to Come Home To." Phil Demaree, whose roundish face ends with a lantern jaw, has a twinkle in his eye and does a fair amount of poker-facing. He doesn't say much. Twice he seconded remarks the other two made by commenting, "You're right." He was cute on the faster melody of Irving Berlin's counterpointed "You're Just in Love." 
Presented by and at the Metropolitan Room, 34 W 22nd St., NYC. 
Aug. 24 and 25. 
Jim Wilke | Jazz After Hours on NPR 
"…they are bright, swinging and entertaining" 
 
Joseph Lang | Jersey Jazz 
For 14 years, TRISH, HANS & PHIL have been making very hip sounds in Washington state, the kind of sounds that you expect to find in a place like New York City, Los Angeles or Chicago. Over the years vocalists Trish Hatley, Hans Brehmer, who also plays piano, and Phil Demaree, who also serves as the group's bassist, have built up a book of considerable size. 
They have wanted to produce a recording for quite a while, and now, with the ironically titled "Greatest Hits, Volume 1" (THP Productions, no catalog number), they have released their initial CD. Aided by John Anderson on saxophone, Ken French on drums, Alan Keith on trumpet and Bill Anthony on trombone, they have put together a most enjoyable 16-track program that mixes standards and jazz tunes with a couple of side trips to the pop song catalog.  On some tracks, they harmonize effectively, while on others one of them takes over the vocal spotlight.
The arrangements by Brehmer and Demaree set the tunes nicely, and are well executed by all involved. Among the tracks that particularly appealed to me were "You'd be So Nice to Come Home To," "Rio de Janeiro Blue" "A Night in Tunisia" and "Jeanine."  They close with a neat take on "Brahms Lullaby."  One thing that comes through clearly is that this is a group that has a lot of fun performing, and you will have fun listening to them. 
Phil Stout, Music Consultant | Music Choice | JazzRadio Berlin
"The Thursday night Four Freshman Fan Jam was memorable for my first in-person listen to Trish Hatley.  I knew from her CD she was a terrific vocalist, but seeing her perform is to see a talent to be reckoned with! In addition to being a great singer, Trish has personality to spare. Of course, it also doesn't hurt that she's gorgeous as well. Harold Betters and his group, along with Yaz, and later, Vince, Curtis and Bob sitting in (Four Freshman), made it a truly fun evening." 
 
 John Simpson | Simpson Motors Jazz Concerts, Kalispell, Montana 
"All of us as Simpson Motors want to thank you for bringing your fabulous band to Montana. You were all so warm and entertaining that we really felt like we got to know you and your special sound. All the venues want you back. Everything you did was polished and professional. We loved your original arrangements, rich musical harmonies, lively performance, Hans' inventive keyboard style, Phil's funky and playful bass lines and Trish's big and beautiful voice. Ken's drumming was just right. Most of all we enjoyed the way you support each other and include the audience in all the fun." 

Dr. David Joyner | Director of Jazz Studies, Pacific Lutheran University 
"I had the pleasure of including Trish, Hans, and Phil in my lineup for the 2005 Jazz Under the Stars concert series at Pacific Lutheran University. They came highly recommended from their previous performances at venues such as Bake's Place. They were perfect for the JUTS crowd. Their smooth jazz sound and beautifully blended group vocals were a delight. Trish really knew how to communicate with an audience and had our folks in the palm of her hand for two hours. Bravo to TH&P."