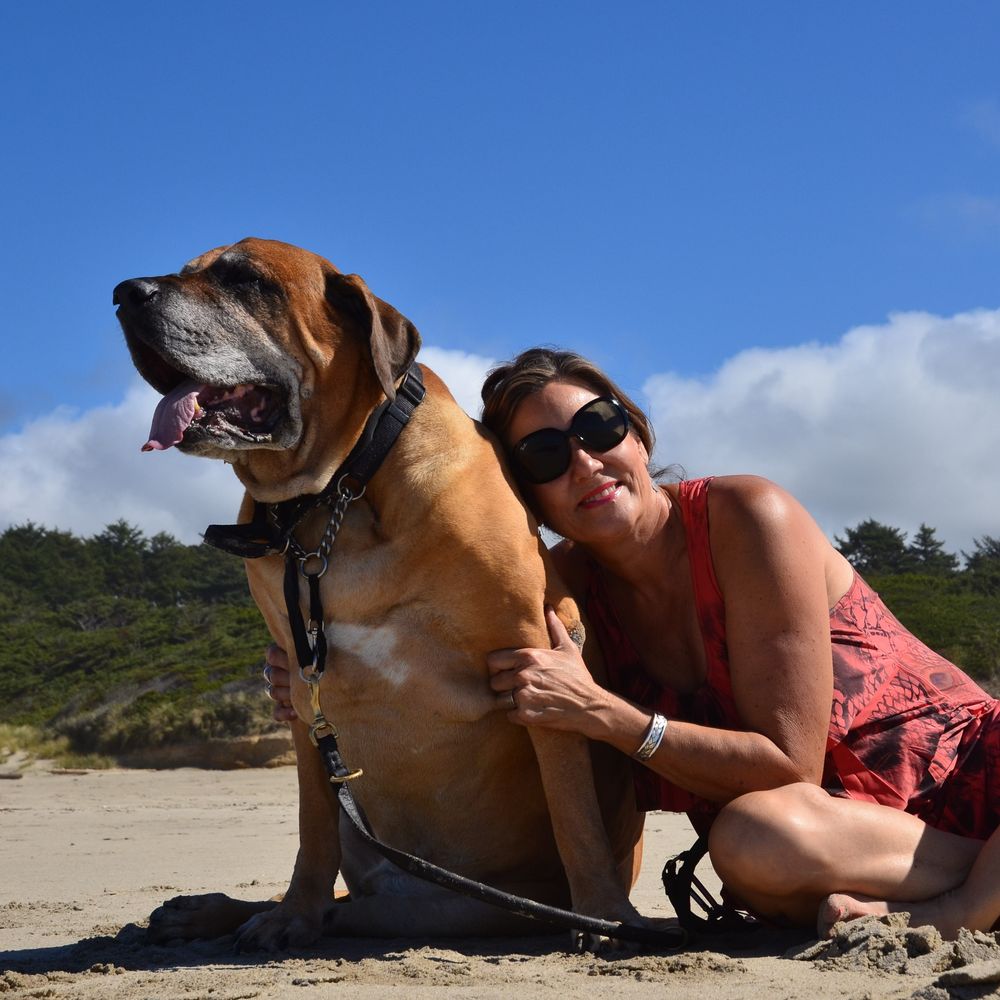 Trish Hatley
One might consider vocalist Trish Hatley as the quintessential ambassador of the Great American Songbook. With a full, lush tone, masterful phrasing, and an innate sense of swing, Hatley puts her own genuine touch on American's most classic songs. There is a certain warm elegance to Trish, and she exudes an effortless quality that is quite appealing. It is no wonder that she has amassed such a large and devoted following throughout the years. However, attendant with her magic is years of hard work and decades of "making it happen."
You could say that Trish's musical chops came naturally. She grew up in a musical family; her mother Elly was a bass player, and her stepfather Pete played jazz guitar. Elly played throughout her pregnancy with Trish. With the two and four firmly established in utero, Trish came into the world swinging and never stopped. Trish sang with her family's band "Loose Relations." The band played everything from jazz standards to country rock and toured throughout the Northwest United States and also Canada. Trish also sang in a rock band with her brothers. But even as a teenager, her curiosity for jazz was very much alive. While her brothers were playing Jimi Hendrix records, Trish was listening to Nancy Wilson and Stan Getz.
Trish has been singing professionally for decades now. Her band, the Trish Hatley Quintet, has recorded 4 CDs to date. This stellar group includes some of the Northwest's top jazz musicians: Darin Clendenin, wearing dual hats as pianist and musical director with Larry Holloway on bass, Ken French on drums, John Anderson on tenor sax. Trish attributes much of her success to her long relationship with this band and, particularly, with Clendenin, who was arranged most of her repertoire: "It just doesn't get any better than Darin!" All of their Cd's have received critical acclaim.
In addition to performing and recording with her own band, Trish is one-third of the wildly popular vocal jazz group Trish, Hans & Phil, which also features hard-swinging pianist Hans Brehmer and the superbly deft bassist Phil Demaree. With spot-on three-part harmonies and a playful approach, the group performs everything from Gershwin to the Beatles. Their stage presence play radiates a joie de vivre that is truly infectious. Trish, Hans & Phil traveled to New York City, where they were guests on the Joey Reynolds Radio show. While in the Big Apple, they appeared at the famous Metropolitan Room and received enthusiastic reviews. Critic David Finkle of Backstage.com wrote, "The voices of Seattle visitors Trish, Hans & Phil are a perfect blend. When the three harmonize, the sounds they make are enough to soothe the savage breast in just about anyone." Trish, Hans & Phil, together now for almost 30 years, have recorded two CDs to date and another one in the works. They keep busy performing at festivals and concerts throughout the Northwest and mini-tours in Palm Springs, CA, and Arizona, where Trish spends her winters.
If singing, recording, and performing weren't enough, Trish also dons the producer's hat now and then. Starting with the infamous "Jazz Happens" Sundays at the Conway Tavern in Conway, WA, Trish is known for making gigs happen. In essence, she brings the music to the people." If nobody hires us, we do it ourselves," she explains. The Conway Tavern gig started when Trish approached the owner and suggested he present live jazz there. With Trish as the host and appearances by area jazz bands, "Jazz Happens" went from a once-a-month event to a lively, weekly scene, which lasted for four years. Trish went on to produce four bigger shows: "A Fifth of Jazz," "Women in Song," "Isn't It Romantic," and "The Great American Songbook." These performances, which Trish not only produced but performed in as well, took place in venues such as McIntyre Hall in Skagit Valley and the Lincoln Theater in Mt. Vernon, places somewhat off the beaten path of jazz presentation locales. Because of her pioneering spirit and tireless effort, Trish has introduced many new audiences to jazz, people that might not otherwise have been exposed to it. Still, she is modest about her impact. "We're just playing the Great American Songbook," she says, "Producing shows is something cool to do."
Throughout the years, Trish has enjoyed an impressive career and has established herself as one of the top vocal talents around. Her resume easily backs this up. But perhaps one of the most telling indicators of Trish's success is her loyal and large fan base. Wherever she plays, the seats are filled, and many of her followers will travel for miles just to hear her sing. this is no accident. Trish's rapport with her audiences is extraordinary. She is mindful about connecting with her fans and prefers to play venues where people are situated close together so that they can also make a connection with each other. "We are sharing the experience together," she says, "They need to be part of what you're doing." With equal parts warmth, spirit, and swing, Trish is indeed making it happen. 
Trish, a noteworthy American jazz vocalist, has now moved into the arena of motivational speaker and author. While her recordings show her love for the Great American Songbook, one recording is uniquely different, 'The Power of Song,' Singing, Swinging Affirmations. This C D, featuring 12 songs written and composed by Trish Hatley, illustrates how singing can be a joyful tool to help 'YOU' change your life.
Since the development of brain imaging tools in the 1980s, there is now the Science of Music. Scientific research and studies now prove we benefit both emotionally and physically from music and song. Humans are just beginning to discover the science and possibilities of 'The Power of Song.' Trish's passion, motivation for public speaking, and writing a book about 'The Power of Song' started with a gift from the Universe, a gift to be shared. Trish's mission is to spread this word, and her passion is to assist us in 'how' to create positive and powerful change through music and song. Now she's working on completing her book on 'The Power Of Song' and taking the stage to share this exciting information. Trish says, 'Another great adventure, weeeeeeeee!'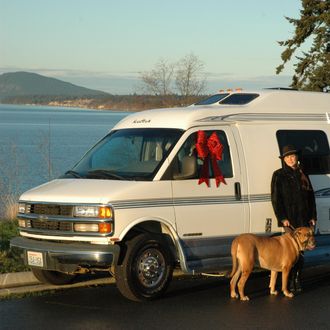 My Lovely Four Legged Kids!